by Yiwu Mingsheng Household Products Co., Ltd
Smart drying racks, multi-functional smart products. The product is simple. The product can be used for balcony space planning. A machine with dual functions, and as a lamp, it can also be used to dry clothes. It perfectly shows the Nordic style and subverts people's perception of traditional clothes washing machines. The product uses environmentally friendly space aluminum material. Easy to install.
It perfectly reflects the Nordic INS style. Subvert the use effect of traditional clothes washing machine. Traditional drying racks occupies a lot of space on the balcony, and the planning of using the balcony is limited to drying. Our products are more inclined to release space. When drying clothes, it is a normal washing machine. When there is no drying clothes, it can be used as a balcony headlight to make the balcony idle space, which is more prominent for the beauty.
The materials are all space aluminum. As the Chinese market is becoming more and more young, there are more and more products. Smart home products are widely used, and product features have become the sales highlights of the products. Intelligence, space release, and multi-function have become the leading trend in the market. The concept of one machine with two uses is the best embodiment of our release of balcony space. Subvert the use of traditional drying racks.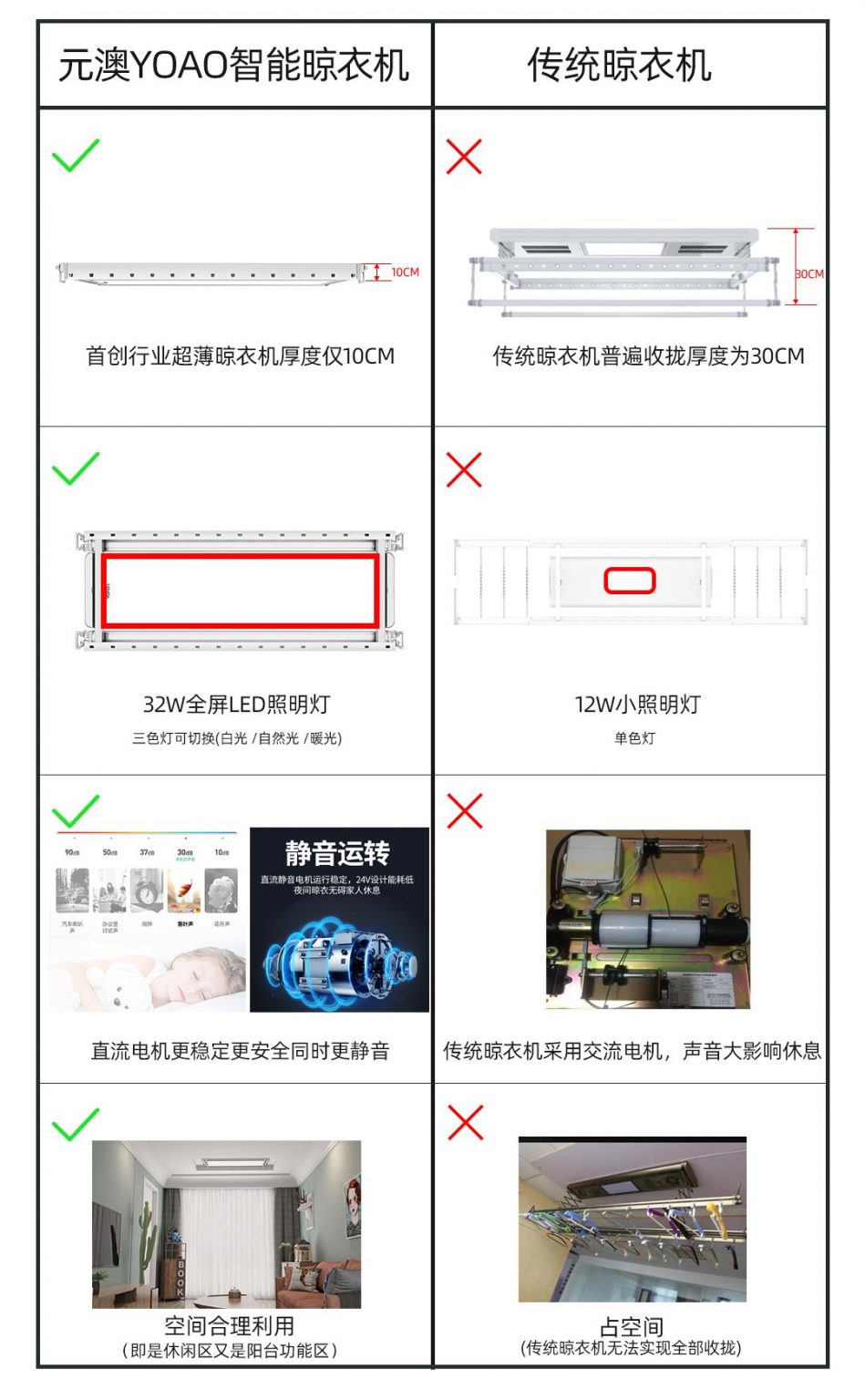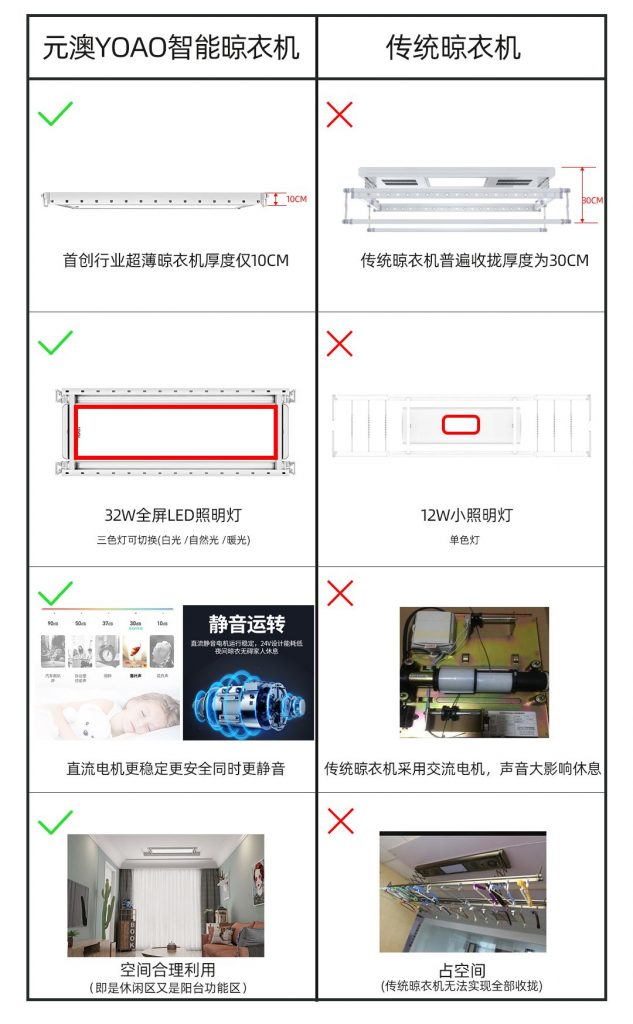 Yiwu Mingsheng Household Products Co., Ltd
元澳YOAO品牌是一家专注智能家居产品公司,本着追求北欧极简风格,最便捷的生活理念,坚持带给客户最周到的服务、最个性的创新、以及最人性化的产品,其中隐形超薄置顶晾衣机是我们目前核心产品,它打破以往传统晾衣机的形式,将晾衣杆隐形收拢,真正做到一体式晾晒,整体收拢后呈现MAX全屏照明灯饰造型,实现了将阳台更好的利用,打造阳台的休闲区,既兼具了美观的同时也完全满足了消费者对晾衣机实用性的需求。